1839 CAPITAL, A PROUD PARTNER IN THE BALATON PARK CIRCUIT, IS PLEASED TO ANNOUNCE THE WORLD'S NEWEST AND MOST TECHNOLOGICALLY ADVANCED SPEEDWAY IS NOW OPEN.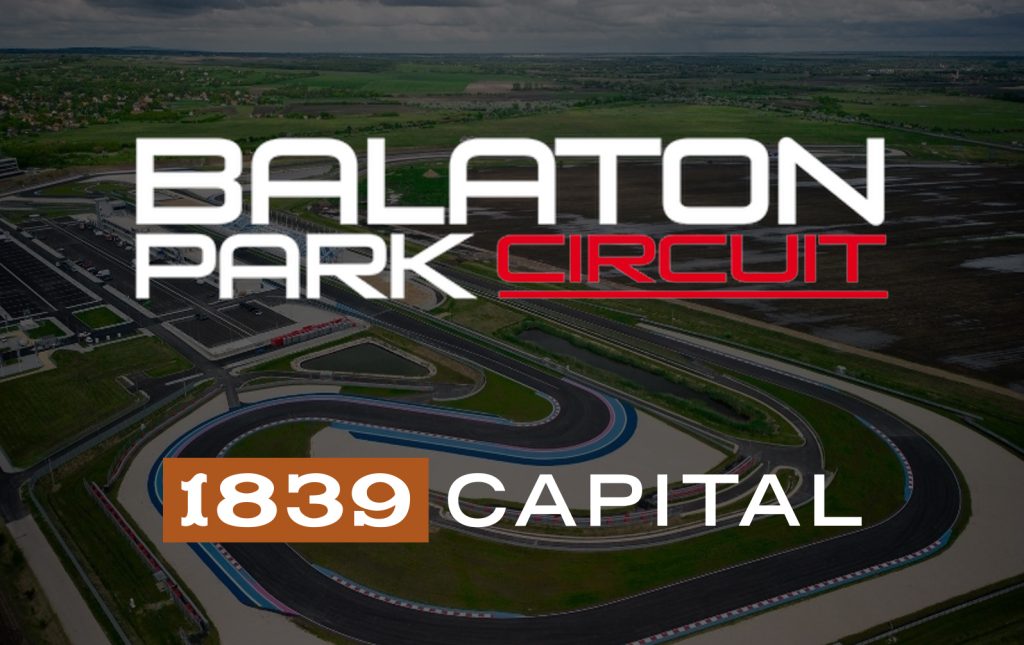 PRESS RELEASE / FOR IMMEDIATE RELEASE:
May 22, 2023 – The Balaton Park Circuit, the most technologically advanced speedway in the world, is located a short 50-minute drive (85 km) west of Budapest, Hungary, and just 2 km from the edge of Lake Balaton (the largest lake in central Europe and one of the most popular destinations in Europe with nearly 2.5 million visitors per year).  The speedway was completed to FIA Grade 1 and FIM Grade A standards.  The track length is 4.115 km (6 right turns and 10 left turns) with technical capability to host both car and motorcycle racing, training, events, management plans on hosting 36 four-day race weekends every racing season on the track and car testing will take place during the majority of non-race days throughout the race season.  The first phase of the on-site 258-room, 4-star hotel, with a direct view of the speedway, is scheduled for opening in October 2023.
Balaton Park Circuit board member Gianpaolo Matteucci said, "We are very proud to be celebrating today the official opening of Balaton Park Circuit, a unique project that began as a dream and is now a reality thanks to the unwavering commitment of Balaton Park Group."
Balaton Park Circuit was constructed according to the highest safety standards and regulations and is fully equipped with 'Tecpro' barriers (no tire walls).  It is the only speedway in Europe with Tecpro barriers providing the advanced safety technology around the entire track. In addition to safety for drivers, Tecpro allows the speedway to transition from automobile to motorcycle racing much quicker and at a fraction of the cost compared to other tracks.  The facilities include 48 pit garages, spacious VIP areas and lounges including fine catering services, a large media center, a medical center, and two additional support paddock areas.
Randy Janey, Co-Founder & Partner of 1839 Capital, Inc., said, "After working on this dream with my partners for more than 12 years, it is incredibly gratifying to finally see it open.  Despite our lofty expectations for the track, I was personally blown away by the finished product.  It truly is the most impressive track I have ever seen."
More about the Balaton Park Circuit:  www.balatonparkcircuit.com
More about 1839 Capital, Inc.:  www.1839Capital.com
More about 1839 Labs:  FanOSˣ – Elevate Race Day & Empower Fan Engagement (fanosx.com)